Stress impacts the young and old. Periodically stress simply reminds us that we're alive. But perpetual and unending stress does a number on us and can result in a mood or anxiety disorder. No one is immune in our modern life as it appears to place demands on us that can become overwhelming and create stress and anxiety. We can find ourselves living by rote and unaware or even sink into a feeling of malaise. Worse yet, stress reduces empathy and can even change our moral compass.
When we are overloaded with stress over time it changes our brain, triggers become normalized and an endless loop gets created. In the US and a large part of the developed world, mental disorders are one of the leading causes of disability.
But we can use a variety of methods to rebalance our nervous systems. That is where yoga, meditation and alternative health supplements like CBD oil products can help us return to balance and act in response to circumstances vs. reacting under duress.
Prioritizing our own well being is imperative.
You can't drink from an empty well!
We can get caught up in the "I have tos" and make excuses and prioritize others ahead of ourselves. This creates stress which in turn can cause a variety of symptoms from headaches to anxiety and insomnia, and it can lead to depression and adrenal overload causing our bodies to get out of balance creating even more serious illnesses. The mind-body connection has been proven over and over again by science – it is no longer woo-woo to understand this and accept this as fact.
It's up to us to care for ourselves first. This not only provides us with the necessary energy to care for others, to perform our life's work, but the very act also shows others how to care for themselves as well. I consider myself pretty relaxed. Part of that came with age and part of it is the result of a consistent and persistent effort throughout my life to meditate and care for myself. I wasn't always successful in my efforts and allowed myself to be sidetracked from time to time and well that's life. Shit happens. We're not always living the 'perfect' life.
I've used a variety of tools to help me along the path including all of the tools listed in this article. So…
---
Before I delve into the details, please be aware that throughout the entire website there are links to products that CLS may receive a commission from and they include books in print, digital products and health supplements amongst other things. Any commission received allows this blog to exist free of charge to its readers and allows me to create free downloadable meditations, workbooks and more. You should also know they aren't random products, they are tried and true and I believe they will enhance your life. Now that you know that keep reading….
---
Here are three ways that you can reduce stress, rejuvenate and restore your body. They include yoga, meditation and a supplement – CBD Oil. All of them have been practiced or used by me in one form or another. All of them are really mind-body medicine.
Yoga and how it helps us deal with stress
Yoga is my first go to choice for stress reduction. It integrates physical, mental and spiritual aspects of our being to promote wellness. When we practice yoga we place our bodies in different poses aka asanas. Holding them and moving from pose to pose triggers a response in our nervous system. In a safe environment, we work towards finding our center, towards balance. Creating these mini-stressors trains us for real-world events.
When we leave the mat and encounter stress off the mat, our nervous systems don't freak out as much. It's science actually (see the reading list at the end of this article) and might I say amazing. Even with all of its benefits, it isn't always easy to practice daily. Some studies say that 10 minutes a day will transform our lives.
The practice of yoga produces a physiological state opposite to that of the flight-or-fight stress response and with that interruption in the stress response, a sense of balance and union between the mind and body can be achieved.

Modulation of immune responses in stress by Yoga.Arora S, Bhattacharjee J
Int J Yoga. 2008 Jul; 1(2):45-55.
If you want to practice yoga at any hour of the day or night and like to practice in the privacy of your own home, you can find a variety of resources. You can find some yoga practices for free online on YouTube, you can buy digital products or subscribe to various membership programs. You can also find a teacher that you resonate with and learn and practice with others privately or at a studio.
You will find a lot of articles and infographics about yoga on this site and more are being added regularly – the whole basis for this site is to help people navigate our sometimes crazy world and to learn about all the things we can do to nourish ourselves, our families and communities – mindfully.
If yoga is something that seems daunting or you don't think you have the time, you have a few other choices such as meditation and even supplements. I honestly think the supplements will bring you to a place where you will be able to find the time for yoga and/or meditation. We want to be able to respond to events and moments in our lives and experience them not live in a perpetual state of flight or fight which through stress becomes the norm and creates an imbalanced system.

Meditation can improve our health and change our brains

Yoga and meditation are often lumped together since they both share amazing benefits and are tools we can use to reduce stress. Like yoga meditation can decrease reactivity and increase response flexibility. We train our brains when we practice meditation.
Here I will briefly share some ways you can add meditation to your daily life to reduce stress. Honestly, reading about all the different kinds of meditation can induce stress – but there is no need for that. Here are some ways you can practice:
Listen to binaural beats
Listen to binaural beats (alpha tones reduce stress) with music or white noise. You can find many varieties on YouTube and I've even created one to help people to relax, restore and rejuvenate their bodies. Listen with headphones (take the time to listen at home, don't operate machinery or listen in your vehicle) for a minimum of 15 minutes
Listen to a guided meditation.
Listen to a guided meditation. There are many free meditations available including one that I created for readers. It's a gratitude meditation that you can listen to on YouTube here.
Listen to an OM meditation
Listen to an OM meditation. Here is a 15 minute OM meditation that is free to listen to anytime on YouTube.
Anyone can practice meditation. It's simple and inexpensive, and it doesn't require any special equipment.

When you meditate, you clear away the information overload that builds up every day and contributes to your stress. The emotional benefits of meditation include:

• Gaining a new perspective on stressful situations
• Building skills to manage your stress
• Increasing self-awareness
• Focusing on the present
• Reducing negative emotions

Meditation: A simple, fast way to reduce stress by the Mayo Clinic staff HQ01070
Sit quietly for a five minutes each day
Do this twice a day. Once in the morning, once in the evening. Here are a few variations on this theme:
Method number one – body scan
Scan your body for stress and breath deeply. Where there is tension, simply breath into it and let it go. Accept what is without having to change it.

Choose a two syllable word or a short statement and repeat it over and over again. When a random thought enters your mind, simply place your focus on the sound of the mantra. You can also find some 'official' or 'formal' mantras but that isn't a requirement of meditation.
Method number three – return to your breath
Take a minute to check in with your breath at regular intervals throughout the day.
Meditation has lasting effects. Prayer and listening to music are also forms of meditation, as are Tai chi and Qi gong. Meditation is becoming more and more mainstream and there is no 'religious' affiliation associated with it specifically. Meditation, like yoga is for everyone.
CBD Supplements
Well here is something relatively new since it's only in recent history that governments are recognizing that not all hemp and cannabis products are psychoactive and they have a multitude of health benefits. In addition, an already burdened mental health system cannot support the increased levels in anxiety and stress – so now we have CBD products that are known for its calming effects (less than 0.3% THC) higher rates of THC can cause some people to experience paranoia.
Recently I purchased a CBD product after experiencing some hip pain which was impeding my yoga practice. Two weeks later my hip was feeling better. Now I picked up my practice again.
Here's why it works to relieve anxiety and some of the symptoms of stress
CBD supplements come in a variety of forms and there are formulations that are geared towards addressing physical symptoms of stress such as insomnia, headaches and anxiety. I am including them here not only because they can provide relief but because not every person is going to try yoga. Maybe people will try meditation but some people may be so stressed and depressed they aren't in the right space mentally to take the next step towards beginning a long-term yoga or meditation practice.
If you suffer from chronic pain or insomnia, your body might not have the energy to actually to get on a yoga mat. Your mental state might interfere and resist these types of activities. CBD oil as a supplement can reduce stress levels allowing people to then move into things like yoga and meditation in the long run.
There are still many studies underway and ongoing since this is a relatively new 'legal' supplement. All products – even with the lowest to none THC levels were considered illegal previously. This is no longer the case and people are finding natural relief from pain, stress and a lot of other symptoms and illnesses. Still there are studies that prove that the therapeutic effects are 'real.'
In the United States and many other countries, CBD Oil tinctures and products are now classified and considered as health supplements. Other cannabinoids and are not classified in the same category with cannabinoids that contain over 0.3% of THC. So before I tell you more about the studies here read the 'as required by law' disclaimer below:
You are your own guru. You are responsible for your own health. Conscious Life Space is not a licensed MD, or NP and is solely reporting factual and accurate information garnered from a variety of sources. You should always consult with your health care provider for specific guidance. You can read our full medical disclosure statement when you click here.
Following is some testimony in front of a committee in the US Congress to help remove the barriers to studies and making this available as a supplement:
CBD Biology and Therapeutic Rationale – CBD is one of more than 80 active cannabinoid chemicals in the marijuana plant. Unlike the main psychoactive cannabinoid in marijuana, tetrahydrocannabinol (THC), CBD does not produce euphoria or intoxication. Cannabinoids have their effect mainly by interacting with specific receptors on cells in the brain and body: the CB1 receptor, found on neurons and glial cells in various parts of the brain, and the CB2 receptor, found mainly in the body's immune system. The euphoric effects of THC are caused by its activation of CB1 receptors. CBD has a very low affinity for these receptors (100 fold less than THC) and when it binds it produces little to no effect. There is also growing evidence that CBD acts on other brain signalling systems, and that these actions may be important contributors to its therapeutic effects.i

Preclinical and Clinical Evidence – Rigorous clinical studies are still needed to evaluate the clinical potential of CBD for specific conditions, however, pre-clinical research (including both cell culture and animal models) has shown CBD to have a range of effects that may be therapeutically useful, including anti-seizure, antioxidant, neuroprotective, anti-inflammatory, analgesic, anti-tumor, anti-psychotic, and anti-anxiety properties.

The Biology and Potential Therapeutic Effects of Cannabidiol (2015) Drug Caucus Hearing on Barriers to Cannabidiol Research (United States Senate Caucus on International Narcotics Control)

CBD oil is a 'gateway' supplement in my opinion to better health and improved quality of life. It's the gateway to wellness. Since CBD supplements can address issues such as pain management, insomnia, anxiety and increase overall well being it has the potential to remove any barriers that might prevent someone from pursuing other lasting alternative methods like yoga and meditation.
I want to know what you think. Have you pursued any of these activities? Will you? Share your thoughts, experiences with these modalities and questions in the comments below. Let's get the conversation started.
If you liked this article and found it useful or think someone else might, please share one of our pins or the link with your family and friends.
Join our mailing list where you can access our free downloadable mp3 meditations, workbooks, infographics and other freebies from our resource library. They are only available to people on our mailing list. Learn more when you visit the link below:
https://getit.consciouslife.guru
---
You can buy CBD online at the following links in both the UK and in the US (affiliate links below)
When you purchase a product from an affiliate link shared on the Conscious Life Space website, podcast or other media outlet, you allow us to create more information and tools like free meditations and workbooks to help people navigate life on earth.
Joy Organics only available in the USA buy products here
UK and US Customers Buy products from CBD Pure here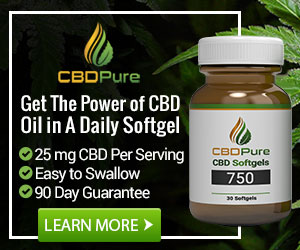 ---
Sources: Educate yourself further when you read the studies and reports linked below.
From the US Library of Medicine on Yoga: Exploring the therapeutic effects of yoga and its ability to increase quality of life by Catherine Woodyard

How does yoga reduce stress? A systematic review of mechanisms of change and guide to future inquiry by Kristen E. Riley and Crystal L. Park

Mindfulness Meditation

Meditation: A simple, fast way to reduce stress

Studies on human other animals - CBD Oil and Anxiety

Therapeutic effects of cannabidiol
Stay in touch, you can find and/or follow Conscious Life Space on Instagram, Facebook, Twitter and Pinterest and share effectual media with your friends and family. Want to keep up to date with our latest articles and information? Keep in touch when you sign-up for our monthly newsletter and periodic announcements and offers.
Help us help others when you support us. Here's how:
Share this article with your friends and family.
Get Merch
Buy an item from our private label apparel line. Here are some of our made to order featured products.
Make a Donation
Conscious Life Space's mission is to continue to create effectual media and tools you can use to live life awake – reminding us that solutions exist to many problems and we can choose how we want to live our lives. We can do small things to nurture ourselves & our communities as we strive to live in greater harmony with the earth – everyone benefits.
If you'd like to support Conscious Life Space and our mission, please consider making a donation.